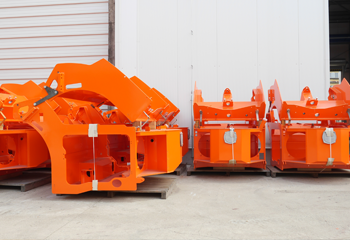 Remeslo Strojal, Ltd. is a proud successor of Central Maintenance & Repair Facility of ZSNP Ziar nad Hronom (Slovak aluminum producer), established in 1953
The transformation to Remeslo Strojal, Ltd.
occurred in 2003 and at the present time it is an integrated manufacturing corporation which has earned a reputation for the superior quality of its products, reliability, competitive pricing, and customer satisfaction.
Remeslo Strojal, Ltd. is located in Central Slovakia and its manufacturing facilities consist of six modern steel buildings with a total square footage of 200,000. Each manufacturing department is equipped with overhead bridge cranes, eleven in total, with tonnage ranges from 5 to 35 tons.
Building on our tradition and on 60 years of experience, Remeslo Strojal, Ltd. is a state-of-the-art manufacturing facility, with highly skilled and experienced staff, adequate resources, and superb technical capabilities that can satisfy all your manufacturing needs. Our customers are located throughout Europe and United States, and our facilities are certified to ISO specifications for welding, fabricating, and machining applications. Certifications for material and heat treating are also provided.
.